Sensory Analysis of Wine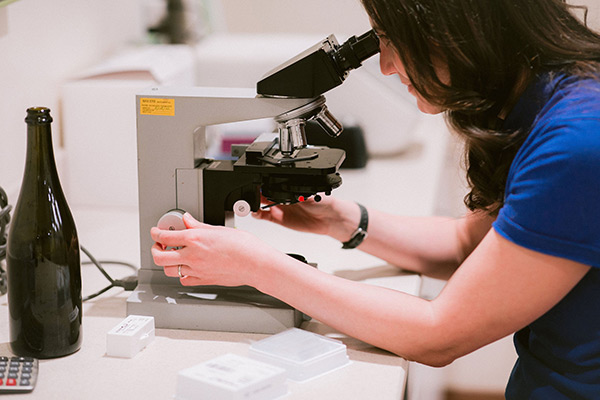 We offer sensory testing for your wine. There are three options available:
Troubleshooting: Identification of wine flaws or undesirable characteristics.
Sample Size: 750 mL
Cost: $165
Questions you may be asking:
-What happened to this wine?
-How do I prevent this from happening again?
-Can this problem be fixed?
Sensory Evaluation: Descriptive analysis for a complete wine aroma and flavor profile.
Sample Size: 750 mL
Cost: $165
Your report will include a description of the distinct characteristics of the wine that can be used for tasting notes, spec sheets, sales teams, restaurants or tasting rooms.
Wine Stylizing: Suggestions for final adjustments and enhancements before bottling.
Sample Size: 750 mL
Cost: First hour $165 (each additional hour $85)
-Balance sugar, acid, tannins and alcohol.
-Lengthen finish, build structure, add complexity.
-Keep true to varietal and style while enhancing positives.