Chemical Analysis of Wine & Juice
Making wine is an art as old as human civilization. For thousands of years, different societies have made wine, using their knowledge and senses to guide them. Producing wine was a laborious and risky undertaking. Many good wines were made, but often there were monumental failures, which ended up being disposed of via vinegar or distilled spirits.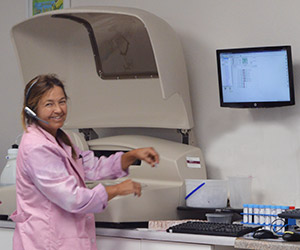 Today, we have analytical techniques and amazing instrumentation that can be valuable tools for the winemaker as they craft their wine. With the cost of producing wine ever increasing, winemakers may not want to risk the cost of failed wines. Careful monitoring of key compounds through regular analysis allows the winemaker to create the best possible wines and avoid expensive mistakes.
The best wine starts with the best grapes. BWGA offers fast turnaround on basic sugar and acid analysis of grapes so the ripening process can be monitored for optimum harvest times.
Analyzing the crushed grapes before fermentation starts gives the winemaker tools for predicting the results of the fermentation as well as indications as to what needs to be adjusted to insure fermentation goes through without a hitch.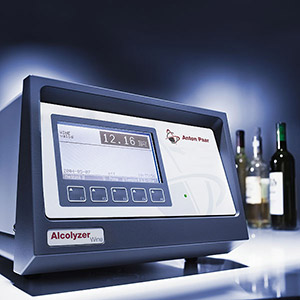 Both primary and secondary fermentation can be monitored by chemical analysis, so winemakers can be confident that fermentation is complete.
Wines can also be monitored during aging, checking the volatile acidity levels and sulfite concentrations to insure the aging process is going well.
As wines are going to bottle, checks can be made to insure bottle stability and good shelf life.
Baker Wine & Grape Analysis has two TTB certified chemists for wine export testing. Different countries have different analytical requirements for wines entering their country, and BWGA can provide the required documentation so that your wines will not be stopped in customs for lack of required chemical analysis.
BWGA provides analysis for the life of your wine, from the pre-harvest checks of the grapes, through fermentation, bottling and readying wine shipments for export.
We are here to help, so please don't hesitate to contact us if you have any questions.